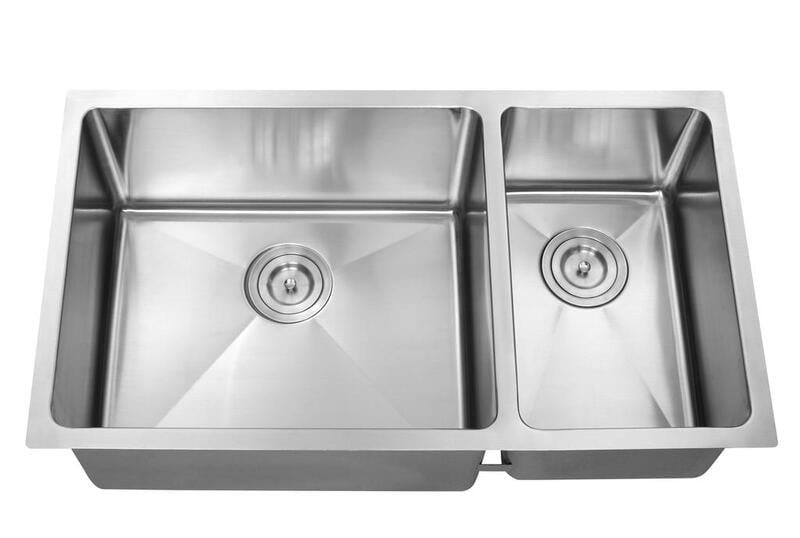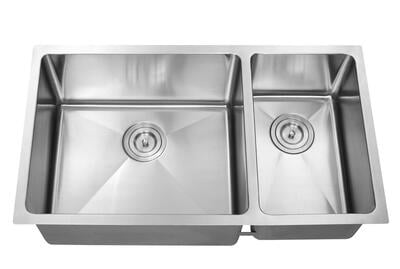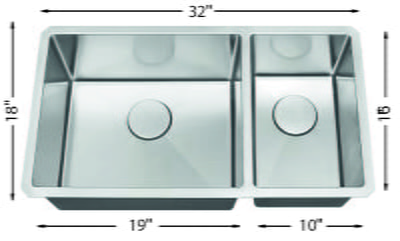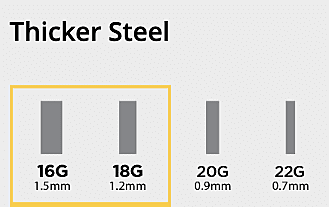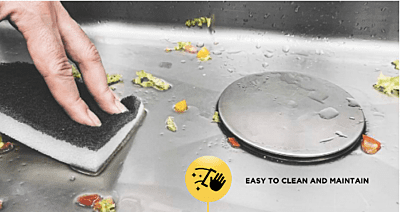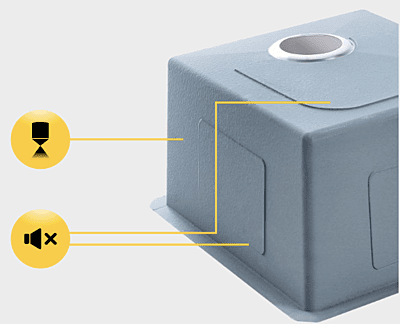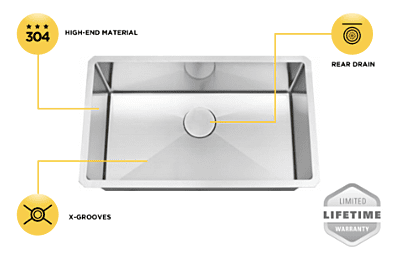 Double Offset Straight Bowl, Big Left - 18g HZ Series, Nested
Overall: 32" x 18" x 9"
Inside: 30" x 16" x 9"
DXF File may vary. Please compare to sink before cutting.
Grid Available: A-GRD-S-DOBST203-HZX
Flange Available: A-FLG-NK
Strainer Available: A-STR-NK or A-STR-DLX
BARCODE SKU
S-DOBST203-18HZX
_productIds
1704271000007537093,1704271000000470380,1704271000000470317,1704271000000470389,1704271000000470371,1704271000025689820,1704271000025689829,1704271000025689811,1704271000000470308,1704271000025689838,1704271000025689847,1704271000000470326
Product Details
Specifications
HZ Series,
Nested
-- 18 and 16 gauges available
High End Material
: 304 Stainless Steel The most durable and resistant to corrosion material in the market will also give a shinier appearance to the sinks.
Rear Drain
: Having the drain set on the rear of the sink provides you more storage space in the base cabinet and inside the sink itself.
X-Grooves
: Helps the sink to drain perfectly
Limited Lifetime Warranty
Easy to Clean and Maintain: Commercial - grade finish is scratch and stain - resistant. Gently rounded corners allow for easy cleaning
The quietest sink on the market.
Pro-Vest
is a protective coating over the sound-shield pad. This system reduces noise, prevents condensation and helps maintaining water temperature when pre-soaking dishes.
HZ Series Sinks feature
sound-shield pads
on several strategic areas of every sink for extra sound proofing. Made of natural rubber, the sound-shield pads reduce the noise of clattering dishes and running water.
Sinks
Workstation Sink

No

Material

18g Stainless Steel

Mounting Type

Undermount or Top Mount

Holes

None

Color

Stainless Steel

Drain Location

Back of Basin

Number of Basins

2