Free Shipping on Online Orders Over $375.00. *Some Exclusions Apply.
WELCOME, WE'RE GLAD YOU'RE HERE!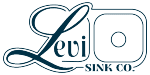 Levi Sink Co has been serving the stone countertop industry with sinks, faucets, accessories, and fabrication tools since 2005.
If you're a stone fabricator, this site was built for YOU in mind.
Sinks, faucets, & accessories may be purchased, with wholesale pricing, with an approved account.
Once you have an account, you will have access to
place orders and pay invoices in the
CUSTOMER PORTAL
, and view custom pricing by logging into this website
. If you do not have your login, please call our office.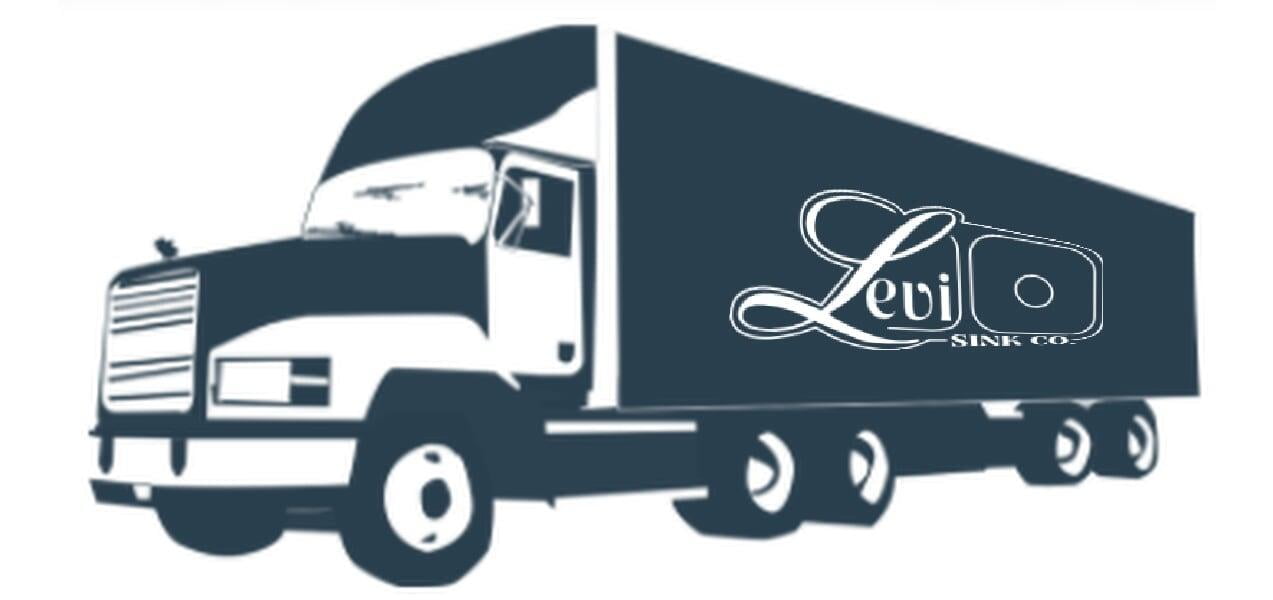 We send trucks out weekly to serve countertop and monument fabricators from all over with sinks, faucets, accessories, and fabrication tools & supplies. If you're in our delivery area, we would love to add you to our route! Click to see the items that are TYPICALLY STOCKED ON THE TRUCK. Please talk to your sales rep if you have any other needs.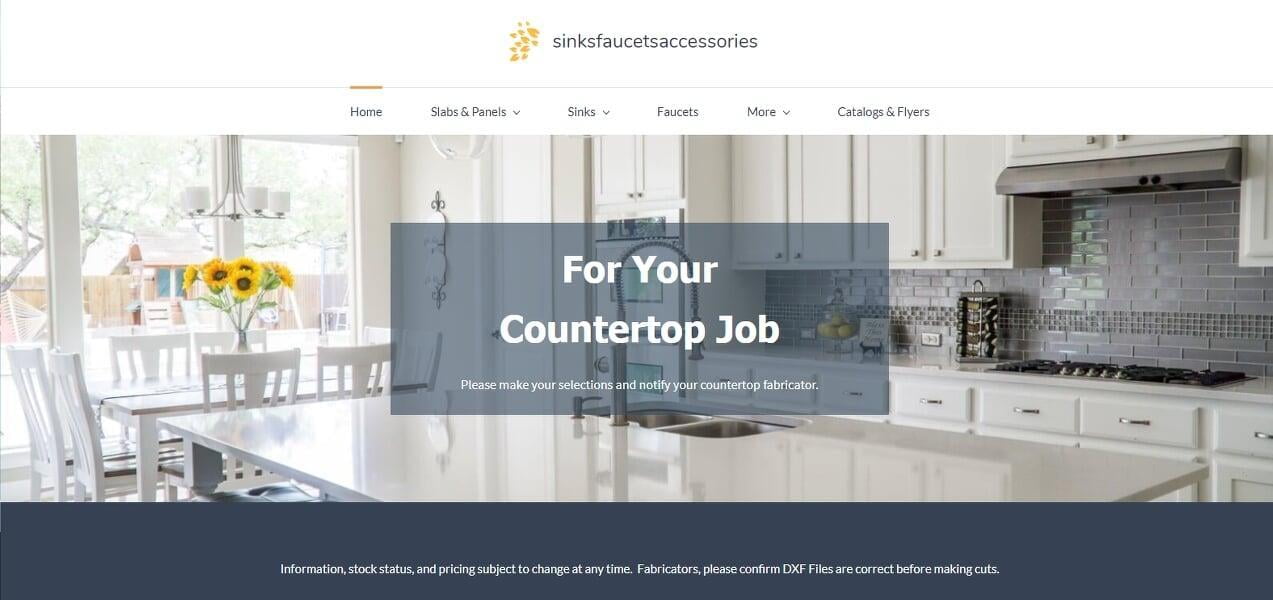 Finally, we also have an UN-BRANDED WEBSITE that you can send your customers to, without the clutter of all the fabrication tools. This website hosts the most popular products that we stock in large quantities. If your customer is looking for something special (that is not on the un-branded website), let us know and we can assist you with the link from this site for sharing with them in an email or text.

Please complete the New Customer Application below and and return it, with your resale certificate, to mail@levisinkco.com. If you have a resale certificate for multiple states, you may complete and use this SALES TAX EXEMPTION FORM for your document. Existing customers may view their open orders and make payments by going to their ACCOUNT PORTAL. If you do not know your login information, please call our office to obtain.

FREE SHIPPING:

Free shipping applies to online orders over $375.00. Exclusions include: All Omni-Cubed products; All Toilets; Granite Composite Sinks Less than 6 Pieces; Porcelain Apron Sinks Less than 6 Pieces; Porcelain Undermount Vanity Sinks Less than 50 Pieces; Template Bundle Material; and Wholesale Accounts with Negotiated Pricing for Resale will be evaluated for Free Shipping on a Case-by-Case Basis. For excluded items, please call our office at 706-213-7715 for ordering assistance.
ORDER DEADLINES:
LTL Freight and Ground Shipping orders for stocked items must be made by 1:00 pm to go out on the same day. Orders placed after 1:00 pm will go out on the next business day. Pre-orders for scheduled route deliveries must be made by 3:00 pm on Friday's to ensure they're loaded onto the trucks before Monday's dispatch. There are instances where we can make special arrangements after this time, but we cannot guarantee it. Please don't hesitate to call our office to inquire.
SPECIAL ORDERS:

All special order returns, not associated with product defects, will be subject to a 25% restocking fee. A higher fee may be considered, depending on the condition of the returned products. Levi Sink Co is not responsible for freight incurred in these cases. Please allow 7-10 days for delivery of Special Orders.
FREIGHT QUOTES:

All LTL freight charges quoted are based on standard truck/pallet delivery. You will receive a revised or separate Invoice with these charges, when applicable: Add $200 for Lift Gate; Add $35 for Appointment; Add $30 for HazMat; Add $80 for Inside Delivery; Add $90 for Limited Access Facility; and, Add $90 for Residential Delivery.
LATE PAYMENTS:

1.5% Interest (18% APR) will be assessed on customer accounts when payment is received after the due date above.
BOUNCED CHECKS:

NSF Checks will result in an additional $25 fee.
CREDIT LIMITS:

Credit limits are evaluated periodically unless special requests are made. Credit limits are typically set 20% higher than the average monthly sales per customer. If you are a new customer, you will be COD for the first three months before a credit limit will be considered.
MACHINE REPAIRS:

In the event that you have a machine item that needs repair, we will provide you with your original invoice and instructions on where to send the product. Repairs generally take about 14 days to complete.
DXF FILES:

For your convenience, DXF Files are located on each product's description. The Fabricator is responsible for confirming the file against the sink before use. Levi Sink Co is not responsible for incorrect DXF files.
RETURNS:
We offer a 30-day money back guarantee, or exchange, for stocked products. Shipping charges are excluded, except when the wrong item has been shipped, the item was damaged during shipping, or the product is defective. If you would like to return an item, simply call our office at 706-213-7715 to obtain an RGA (Return Goods Authorization) Number. The item should then be shipped back to our warehouse for inspection and credit processing. Items must be returned in the same condition as when sold, except in the event of a manufacturer's defect. Machinery and equipment are subject to manufacturer's warranty claim.
For stains on your granite or quartz countertops, you should try the Akemi Oil & Grease Remover. You'll apply the paste, then cover it with plastic wrap for an hour or so. As the paste dries, it absorbs the stain. It may be necessary to repeat the process, but this is a simple and effective solution. Another solution is the Pull-Out Spray. It's an aerosol can, and similarly, you spray on, wait for it to dry / draw out the stain, and dust away. Finally, for rust stains, we recommend Akemi Rust Remover Paste. Apply to surface, allow to dry for up to 24 hours, then remove with water.
For sealing countertops, we recommend the Akemi Nano Stain Repellent which offers up to 10 years of protection. The regular Akemi Stone Impregnation sealer works great too, you'll just have to re-apply every year or so.
For general cleaning of you stainless steel sinks, please use the POWDER FORM of Bar Keeper's Friend. You can find this at most grocery or drug stores. Form a paste and apply a layer to sink. Allow to sit for a couple of minutes. Re-wet, clean with a soft cloth, then rinse away for a polished shine. Repeat if necessary.
LIMITED LIFETIME WARRANTY
Levi Sink Co will replace without charge, (excluding labor) any Stainless Steel or Porcelain sink supplied by us that is proven to be defective, with an equivalent replacement, within the specified appropriate period from date of purchase, to the original owner, provided it has been used solely in a residential application and installed in accordance with our installation instructions, used and cleaned as recommended, and not damaged due to abuse, misuse, or negligence. (In the event of a warranty claim, the owner will be required to provide proof of purchase - save sales receipt.)

This warranty will not cover any damages which might be caused by the product. (Some states do not allow such limitation, so this reference may not apply to you.)

Levi Sink Co reserves the right to inspect any sink reported to be defective prior to replacement of the sink. All decisions are final. Replacement cost EXCLUDES transportation and any labor costs for the removal or reinstallation.


Levi Sink Co shall not be liable in case of:

* Improper installation/modification
* Damages resulting from abuse, such as heavy impact or dropped objects
* Improper care or maintenance
* Improper applications (such as exposure to corrosive chemicals, photographic solutions, etc.)
* Any modifications made to the product after it has left Levi Sink Co's premises
* Commercial application

This warranty supersedes all other warranties, expressed or implied.



The foregoing warranties are exclusive and made only for the buyer. NO OTHER WARRANTY, WHETHER EXPRESSED, IMPLIED, OR STATUTORY, INCLUDING ANY WARRANTY OF MERCHANTABILITY OR FITNESS FOR A PARTICULAR PURPOSE SHALL BE DEEMED TO EXIST IN CONNECTION WITH ANY OF THE GOODS OR SERVICES SUPPLIED HEREUNDER, AND ANY IMPLIED WARRANTIES FOR A PERIOD GREATER THAN THE WARRANTY PERIOD CONTAINED IN LEVI SINK CO'S LIMITED WARRANTY ARE HEREBY EXCLUDED. LEVI SINK CO SHALL NOT BE LIABLE FOR ANY INDIRECT, INCIDENTAL, SPECIAL OR CONSEQUENTIAL DAMAGES IN ANY WAY RELATED TO THE GOODS OR SERVICES SUPPLIED HEREUNDER. No employee, agent, or other person is authorized to give any warranties on behalf of Levi Sink Co, in addition to or different from the herein given to assume for Levi Sink Co. Any other liability in connection with any of its products except if in writing which is signed by an officer of Levi Sink Co and expressly and intentionally gives such warranties or assumes such liability.