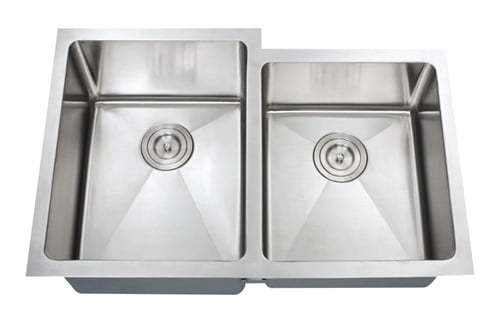 Double Offset Bowl - 16g Original Z Series
Non-returnable
Tags
Discontinued Sinks, Faucets, & Accessories
16 Gauge Micro-Radius (Big Left) Offset Sink
31-1/2" x 20-9/16" x 9" and 8-1/2"
This is a discontinued sink and is only available while supplies last. No rain checks.
DXF files are not available.

7 available as of 08/19/2021.

6 available as of 08/24/2021.
3 large bowl grids FREE for the first 3 sinks sold. All others will come without grids.
Dealers, please log in to see discounted pricing.
Shipping Limitations
Ground OK
BARCODE SKU
S-DOB201-16ZO-WSL